What we offer
Emergency Electrical Services Nottingham
At Vila Electrical, our emergency team are available within and outside of the working clock to ensure all emergency requirements throughout Nottingham can be attended to with ease and efficiency.
Our emergency electricians are all NAPIT-Approved, making us highly skilled and experienced in all areas of the electrical trade. This ensures all emergency work is conducted meticulously, keeping the environment and those within it in a secure position for the duration of each service. Therefore, when an electrical emergency is detected, we are a first-class team to call.
Electricity can be extremely hazardous if left in a faulty, damaged condition and with this, it is imperative all property owners seek professional assistance from a trustworthy team of electrical experts as soon as an emergency issue is detected.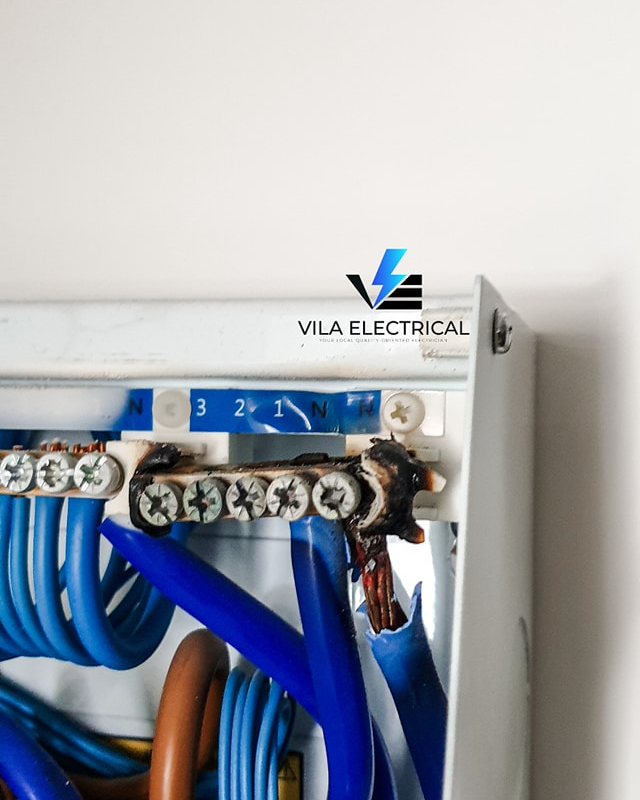 We understand the stress that can arise with electrical emergencies and with this, we ensure all issues are attended to as quickly as possible to minimise this stress. Additionally, we strongly emphasise the importance of time when it comes to electrical emergencies as if left unassisted, the issue could potentially expand and create further damage.
As a specialist electrical team, we are highly skilled and experienced in inspecting, testing and repairing electrical emergencies of all depths and sizes.
Our emergency services begin with a discussion surrounding the signs detected to highlight the emergency, followed by relative inspections and tests to locate and diagnose the issue accurately. Once we are aware of the problem at hand, we then conjure the repair work required to get the electrics back to an optimal condition again.
When it comes to safety, we cover every base at Vila Electrical. Our professional electricians are all kept up to date on current health and safety regulations and therefore adhere to all guidelines for the duration of our emergency services. This keeps the environment we are working in and those within it in a safe position from start to finish.
For an efficient call out from our emergency electrical team at Vila Electrical, call us on 07919439872, where one of our specialists will assist you with any advice relative to your emergency, prior to our arrival.
01
Tell us the details
Reach out to us using whichever contact method suits you, and tell us about your project.
02
We provide a quote
We will then go over the details and provide you with a no obligation quote to have the work carried out.
03
Receive a start date
If you're satisfied with the quote, we will contact you to arrange a date for us to complete the work.